في مركز اللغات بجامعة رادن ماس سعيد الإسلامية الحكومية TOSA نموذج التعليم المدمجي في تدريس إختبار كفاءة اللغة العربية
Keywords:
Blended Learning, TOSA
Abstract
      Blended Learning is a learning model that is directed to keep up with the times. The goal is to facilitate the distance learning process. The students or learners how to learn without going through face-to-face or offline. Following the issue of development, Blended Learning has been used in various fields, especially in the field of language learning and teaching, especially Arabic. In recent years, Indonesia has been hit by a pandemic problem which has an impact on the face-to-face learning process, therefore this pandemic has further strengthened the application of Blended Learning. The language center of Raden Mas Said University Surakarta during the covid-19 pandemic has implemented online learning, but in this odd semester it has implemented an offline learning system for students who live around Surakarta with conditions applicable. This is a step from the language center in implementing blended learning, in order to facilitate the language teaching process. Arabic at the Raden Mas Said University language center is taught using the TOSA (Test Of Standard Arabic) manual. Arabic is one of the curricula that is required to be taught to new students at the language center of Raden Mas Said University, therefore the researcher wants to review how the teaching of TOSA (Test Of Standard Arabic) uses the Blended Learning model. Methods of data collection using interviews, and documentation. The researcher interviewed several tutors and language center managers to obtain the data and explore related documentation. The results of this study are TOSA Teaching using the Blended Learning Model online and offline with the help of WAG media, Google meet, Google Classroom, and Face-to-face. The term in online teaching uses synchronous and asynchronous, while offline uses face-to-face in class. In the process, there are obstacles faced, namely the teaching process is not optimal because tutors have to teach using online media when in the face-to-face teaching process. Indications are less than optimal because many students do not understand the material, due to internet network signals that make the learning process sometimes disconnected from the video of the learning process.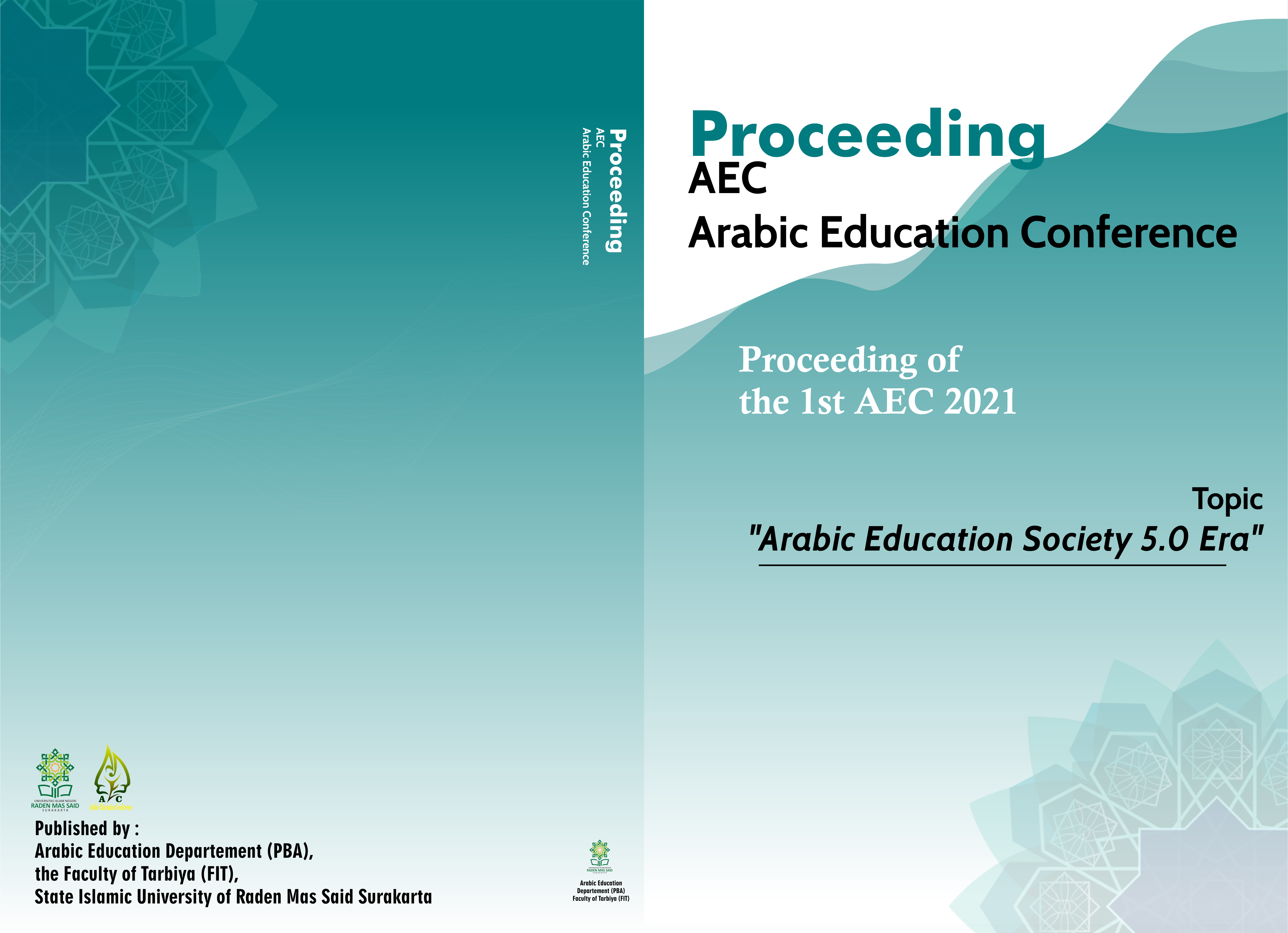 Downloads