تعليم مهارة الكلام لغير الناطقين بالعربية في البيئة الطبيعية قسم اللغة والثقافة بجامعة مالك سعود برياض
Keywords:
Skill Kalam Arabic, Natural Environment, King Saud University
Abstract
The environment has an important role to play in speech education and if the environment has a strong influence in the consolidation of religions in human beings, particularly its impact on human linguistic behaviour, there are no two strong and obvious influences on the composition of the human language. It is well known that the language environment is a means of promoting and developing language activity, in addition to the fact that the formation of the language environment leads to the development of the language and its acquisition by students in order to have material and non-material factors in the language education process and therefore encourages students to apply in the daily. This research aims to: (1) describe the planning of speech skills education for non-Arabic speakers in the natural environment (2) and implement speech skills education in the natural environment. This qualitative research was used for observation, interview and documentation. The data were then analysed using the analytical theory of Myles and Heberman in a way that intensified the data, presented and inferred from it. The researcher used data validation to triangulate and discuss mates. The results of the research are: (1) planning in the natural environment, a) curriculum, b) levels, c) design of the education plan, d) the book of education, e) educational means. Planning in the artificial environment student organization, a) design of the school education plan, b) curriculum 2013, c) efficiency coverage, d) textbook, e) educational methods used. (2) The implementation of speech education in the natural environment is the use of the natural method, the method of dialogue and debate, the oral audio method and the direct method of all different levels in the processes of the methods used, The implementation of speech education in the artificial environment, two factors are carried out within the classroom and outside the classroom.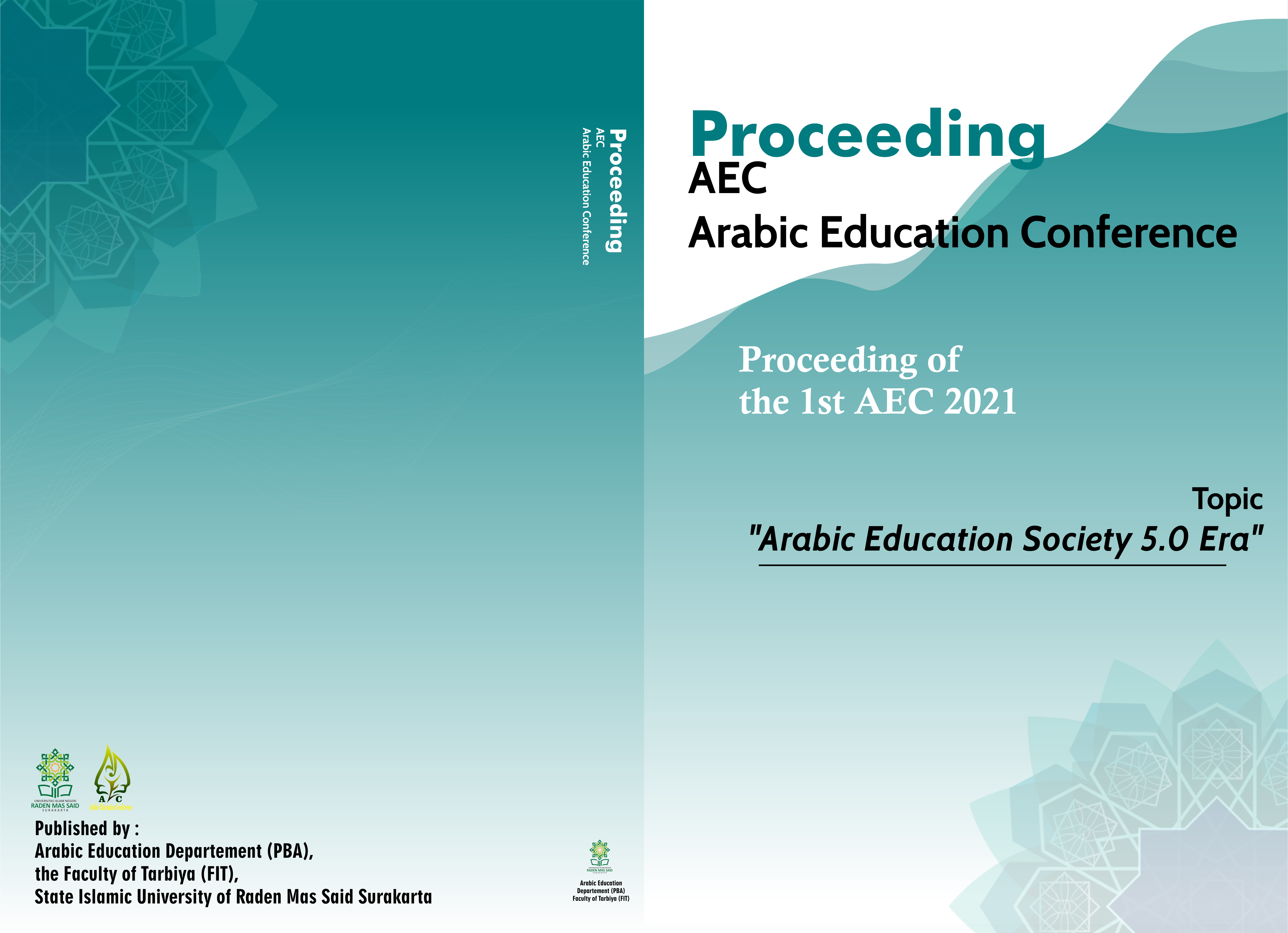 Downloads