تعليم اللغة العربية عبر الإنترنت للأطفال ديفابل في عصر الجائحة
Keywords:
Maharoh Arabic, Difabel, Pandemic
Abstract
Children with disabilities in learning Arabic have limitations both in terms of their physical abilities or in developing their knowledge skills, so special and maximum especially in online learning. Until now, the pandemic has not been reported as ending and has become an obstacle for students and school staff. This pandemic period has made teachers to be even more creative in operating social media in learning, especially in learning Arabic which includes developing for arabic language skills. However, the four maharoh must be packaged to be more effective, efficient so that the learning objectives are achieved when dealing with children with disabilities because the needs of language learning between disabled and normal children are different. 
This research method uses qualitative research using descriptive analysis. The results of this study found the process of learning maharoh Arabicfor the disabled during the pandemic, methods and media in increasing maharoh the Arabic languagefor the disabled as well as the advantages and disadvantages of the disabled in learning maharoh Arabicduring the pandemic.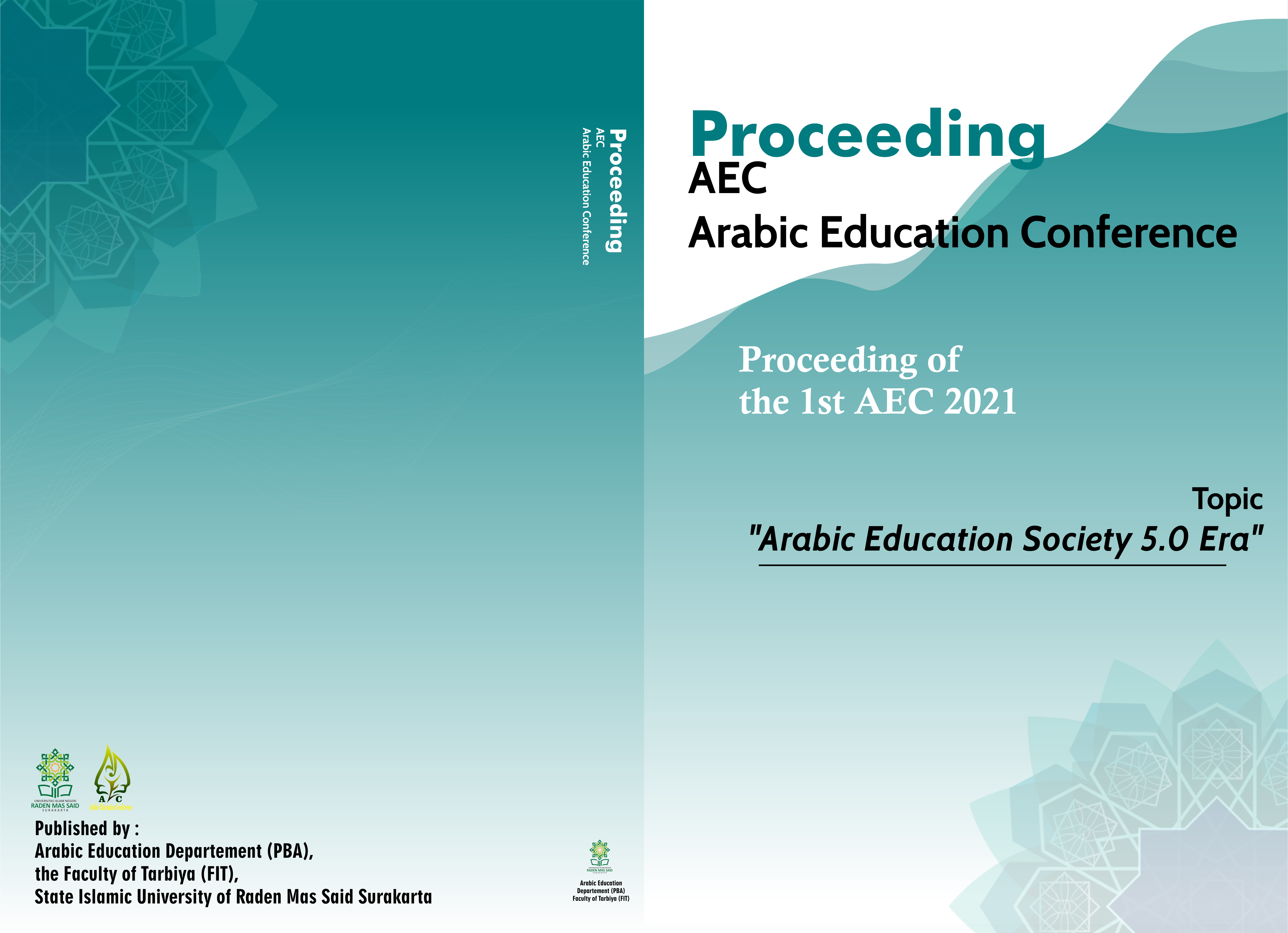 Downloads