THE INSPIRATIONAL FEMALE RELIGIOUS LEADERS IN PEACE-BUILDING VIEWED FROM A RELIGIOUS MODERATION PERSPECTIVE
Keywords:
female, religious leaders, peace-building, religious moderation
Abstract
Females in this era have the same roles and functions as males in peace-building. A survey from Wahid Foundation showed that females are more tolerant of differences and are relatively less likely to use violence against groups than males. Based on theological aspects of gender roles in society, they have the ability to unite differences, lead nonviolent communities, and mobilize peaceful communities. This research is a qualitative descriptive study that focuses on revealing the role of three inspiring female religious leaders in Salatiga, consisting of Islam, Christianity, and Buddhism in building peace viewed from a religious moderation perspective and how they teach tolerance to their followers. Therefore, Krathwohl's Taxonomy is used to analyze the findings. The instruments used in this study were interviews, observation, and documentation. The results showed that the three female religious leaders had been able to influence their followers on 5 levels; receiving, responding, valuing, organization, and characterization. Moreover, the three inspirational female religious leaders were able to introduce religious moderation through the internalization of peace values, such as tolerance and inter-religious harmony based on the perspective of their respective beliefs. Some activities they did: (1) inspiring the followers to love the Republic of Indonesia (NKRI), unity in diversity (Bhineka Tunggal Ika) and religious moderation, (2) teaching the followers to respect differences in culture, ethnicity, gender, and religion, (3) engaging the followers to join in social activities, (4) persuading the followers to care all the human (5) holding sharing and discussion activities between religious communities such as "sarasehan and interfaith dialogue such as "live in" activity in Pondok Pesantren Edi Mancoro regularly, (7) introducing the culture and tradition from their religions, (6) holding charity activities that involve others religious, (7) inviting the followers of other religions when having universal events.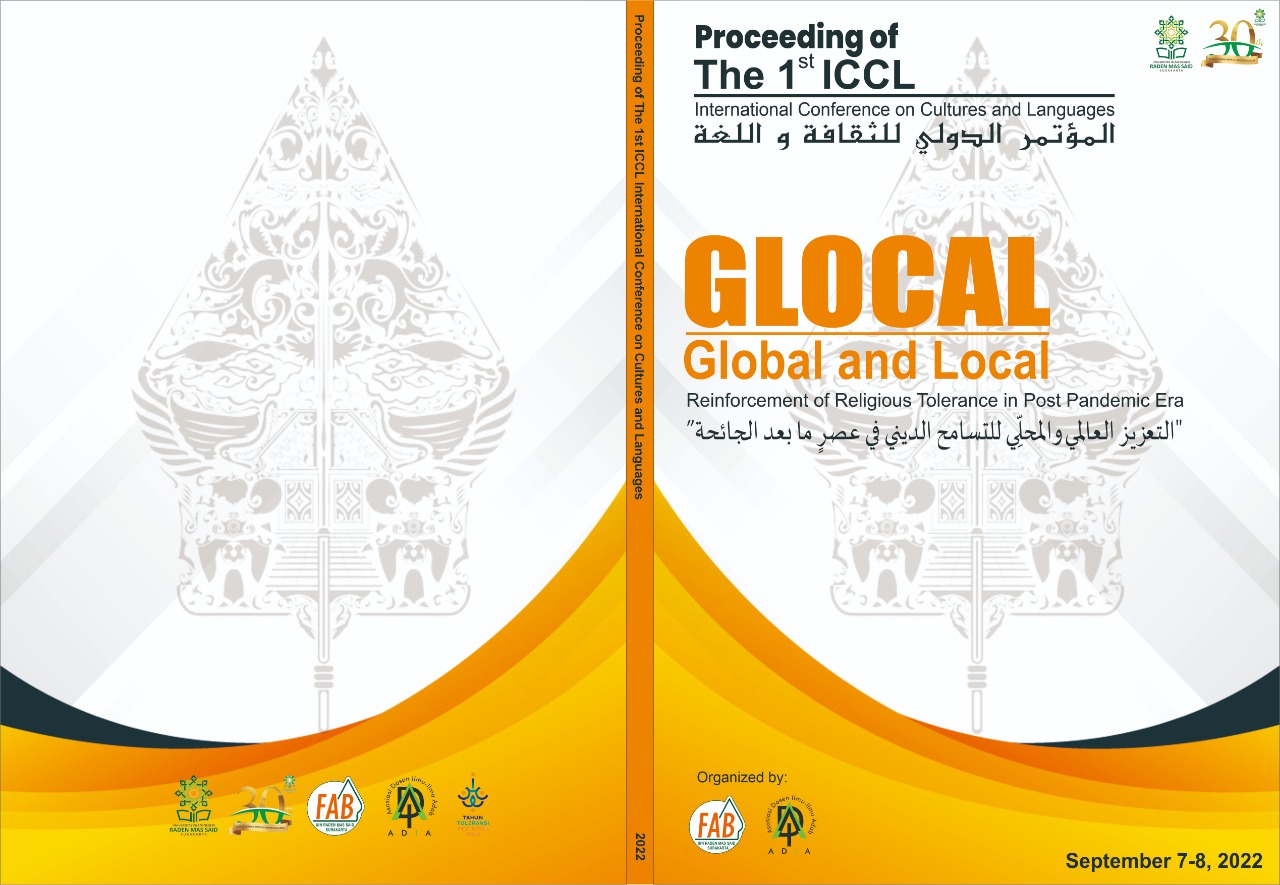 Downloads
How to Cite
Adisti, A. R. (2022). THE INSPIRATIONAL FEMALE RELIGIOUS LEADERS IN PEACE-BUILDING VIEWED FROM A RELIGIOUS MODERATION PERSPECTIVE. International Conference on Cultures & Languages (ICCL), 1(1), 26–41. Retrieved from https://ejournal.uinsaid.ac.id/index.php/iccl/article/view/5755