MOHAMMAD HATTA'S EMBODIMENT OF RELIGIOUS TOLERANCE THROUGH THE AGES
Keywords:
religious tolerance, history, Mohammad Hatta
Abstract
Mohammad Hatta is one of the founding fathers who declares Indonesian independence after Japan lost World War II in 1945. Well-known for being a nationalist, not many people know that Hatta came from a devoted Muslim family who upheld Islamic values to govern their way of life. His grandfather and uncle were respected Islamic scholars in West Sumatra who prepared Hatta to pursue higher religious education in Mecca and Cairo, although he ended up studying in The Netherlands for 11 years instead. This study aims to describe Hatta's embodiment of religious tolerance, which covered tolerant acts in diverse communities, through his interaction with people from different ethnicities and religions both when he was part of the Muslim minority in Europe and when he was part of the Muslim majority in Indonesia. This is a descriptive qualitative study. The data were obtained from three volumes of Hatta's memoir as the main data sources, which were then analyzed using Miles and Huberman's model data analysis tools. The result shows Hatta's encounters with people from different ethnicities and religions along with the religious tolerance he exemplified such as not forcing others to believe in Qur'anic teachings and appreciating different groups of people in his daily life. All of which were possible while remaining devoted to Islam. Observed from a historical perspective, religious tolerance had been personified by one of Indonesia's greatest Muslim statesmen and arguably became the glue that unified Indonesia as a nation.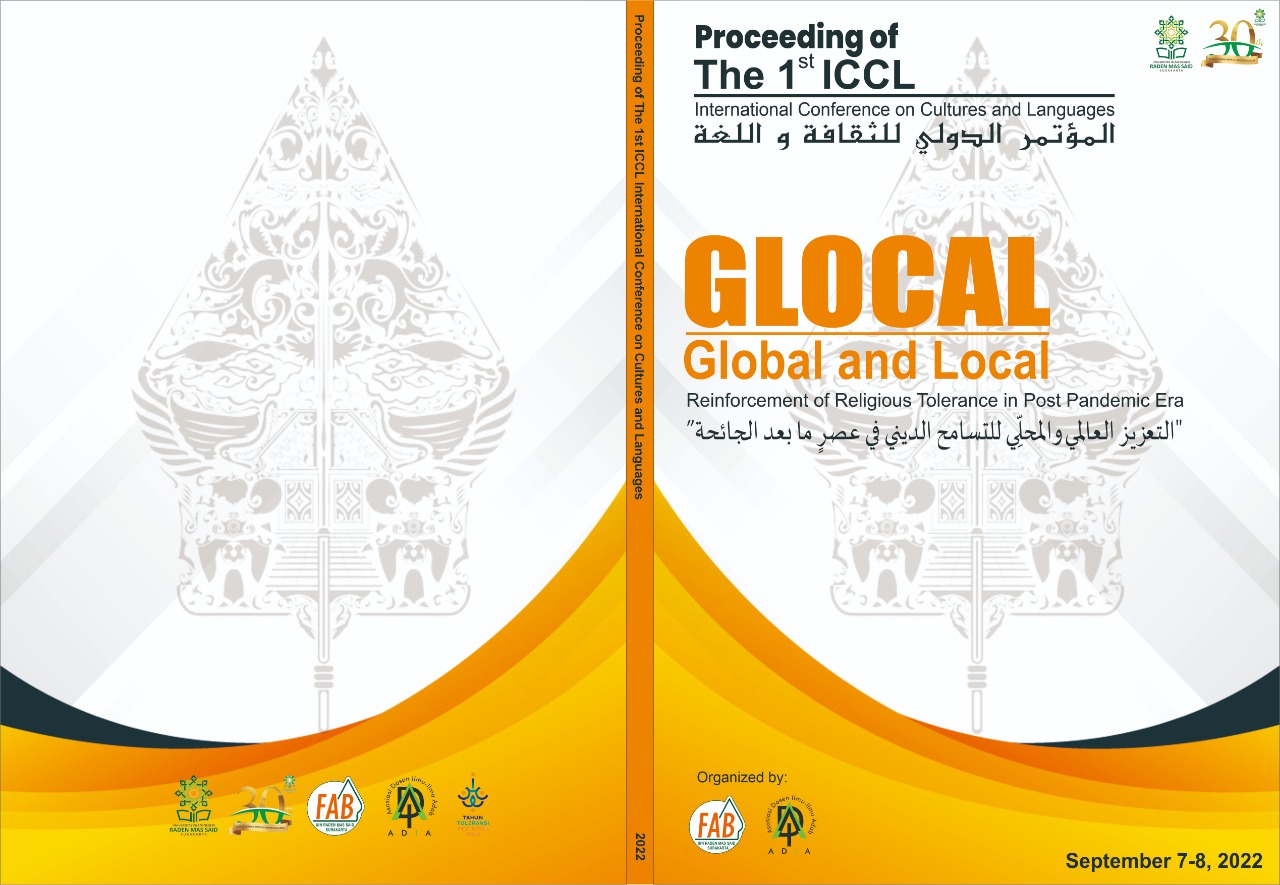 Downloads
How to Cite
Ryan, M., & Dimas, P. (2022). MOHAMMAD HATTA'S EMBODIMENT OF RELIGIOUS TOLERANCE THROUGH THE AGES. International Conference on Cultures & Languages (ICCL), 1(1), 132–143. Retrieved from https://ejournal.uinsaid.ac.id/index.php/iccl/article/view/5762