Incorporating Religious Moderation Values Through English Language Teaching (ELT) Instructional Materials to Prevent Religious Intolerance
Keywords:
English Language Teaching (ELT), instructional materials, religious (in)tolerance, religious moderation
Abstract
In recent years, Indonesian educational institutions and authorities have been concerned about religious intolerance and cultural diversity. According to some reports, Indonesia has recently seen an increase in the number of incidents involving religious intolerance as well as violations. Therefore, Indonesia's national motto, "unity in diversity," must be preserved by implementing preventative measures. This study explored the efforts accomplished by Indonesian EFL Teachers in fostering religious moderation in society in order to establish peace and harmony through the integration of religious moderation values in ELT instructional materials. Through a qualitative case study design, this study involved four EFL teachers in an Islamic State University in Central Java, Indonesia, as research participants. The data of this study were garnered through an in-depth interview with the four participants. The data of this study were then evaluated narratively. The findings of this study include some useful strategies for incorporating religiously moderate principles into English language teachings, such as (1) the EFL teachers integrate the values of religious moderation through the four language skills, i.e., listening, speaking, reading, and writing, (2) for listening and reading, the receptive skills; they carefully select the passages which contain the values of religious moderation, such as pluralism, for students to listen and read, and (3) for speaking and writing, the productive skills, they choose the topics about religious moderation, religious tolerance, and pluralism for speaking and writing activities.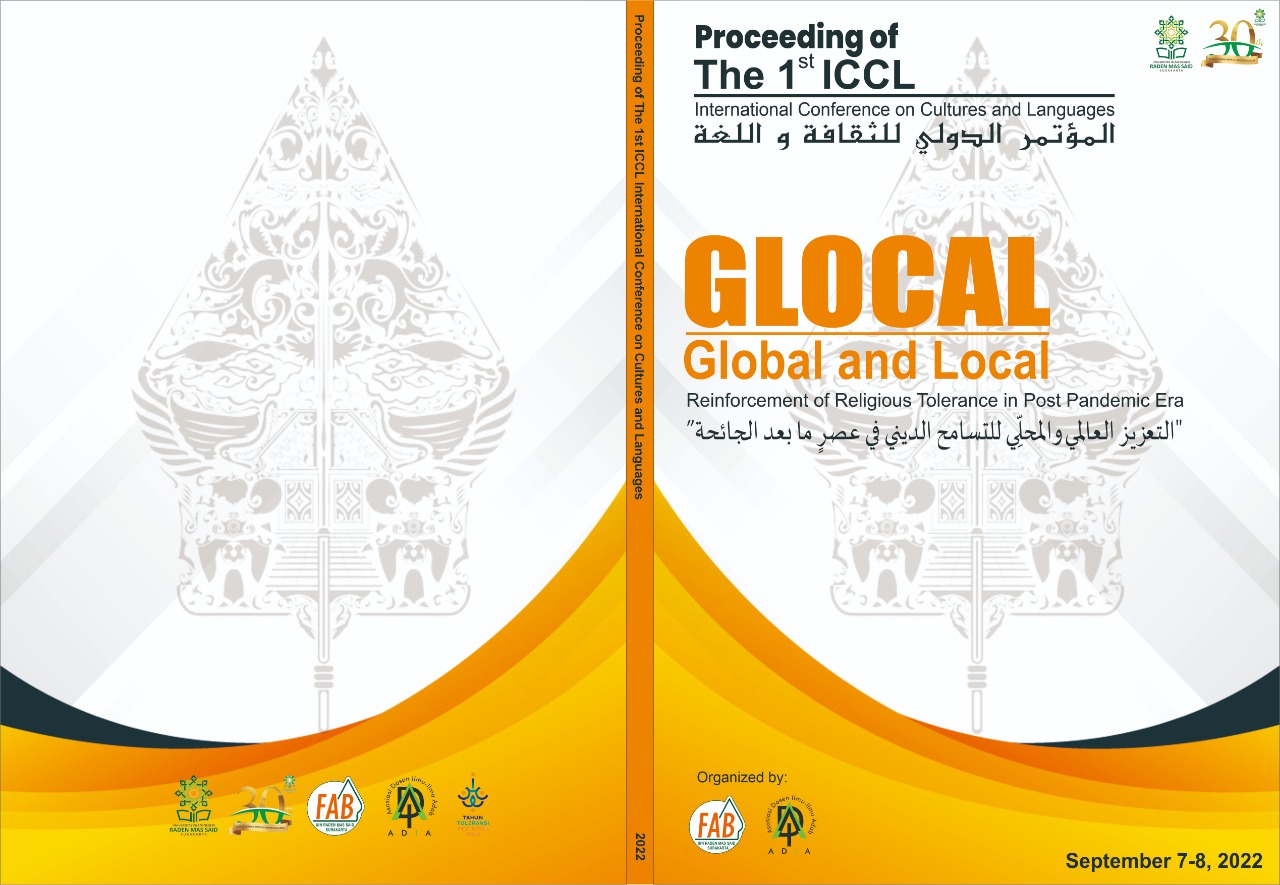 Downloads
How to Cite
Ghufron, M. A. . (2022). Incorporating Religious Moderation Values Through English Language Teaching (ELT) Instructional Materials to Prevent Religious Intolerance. International Conference on Cultures & Languages (ICCL), 1(1), 562–574. Retrieved from https://ejournal.uinsaid.ac.id/index.php/iccl/article/view/5787