Religious Moderation Campaign Through Social Media
Keywords:
Social Media; Religious Moderation; Media Analysis; Post-pandemic
Abstract
The spread of the meaning of religious moderation in practice has not been carried out massively in social activities. Coupled with the shift in public interaction towards the increasing use of social media in the post-pandemic. This study aims to review the role of social media in campaigning for religious moderation. This study uses a qualitative approach with a descriptive method. The social media reviewed include Youtube, Instagram, Tiktok, Facebook, and Twitter with media analysis in campaigning for religious moderation that has the most influence based on viral, figure, content, social media accounts (SMA). Data collection is done through literature studies in several reputable journals that discuss religious moderation using Publish or Perish software. Then, the data is selected based on a measurable analysis review through religious moderation keywords and social media. The data obtained, coded using the Nvivo 12 application through Word Similarity, then concluded with sentiment analysis with a total percentage of 100% at the analysis level. The results of this study suggest that the role of social media can be applied as an alternative strategy in spreading religious moderation in each analytical review. The results of the study were obtained because social media is a sophisticated technology to facilitate the exchange of ideas, thoughts, and information. In addition, this study also shows that there is an influence on the use of social media as a medium for campaigning for the religious moderation movement through several applications and features that can be maximized in the post-pandemic.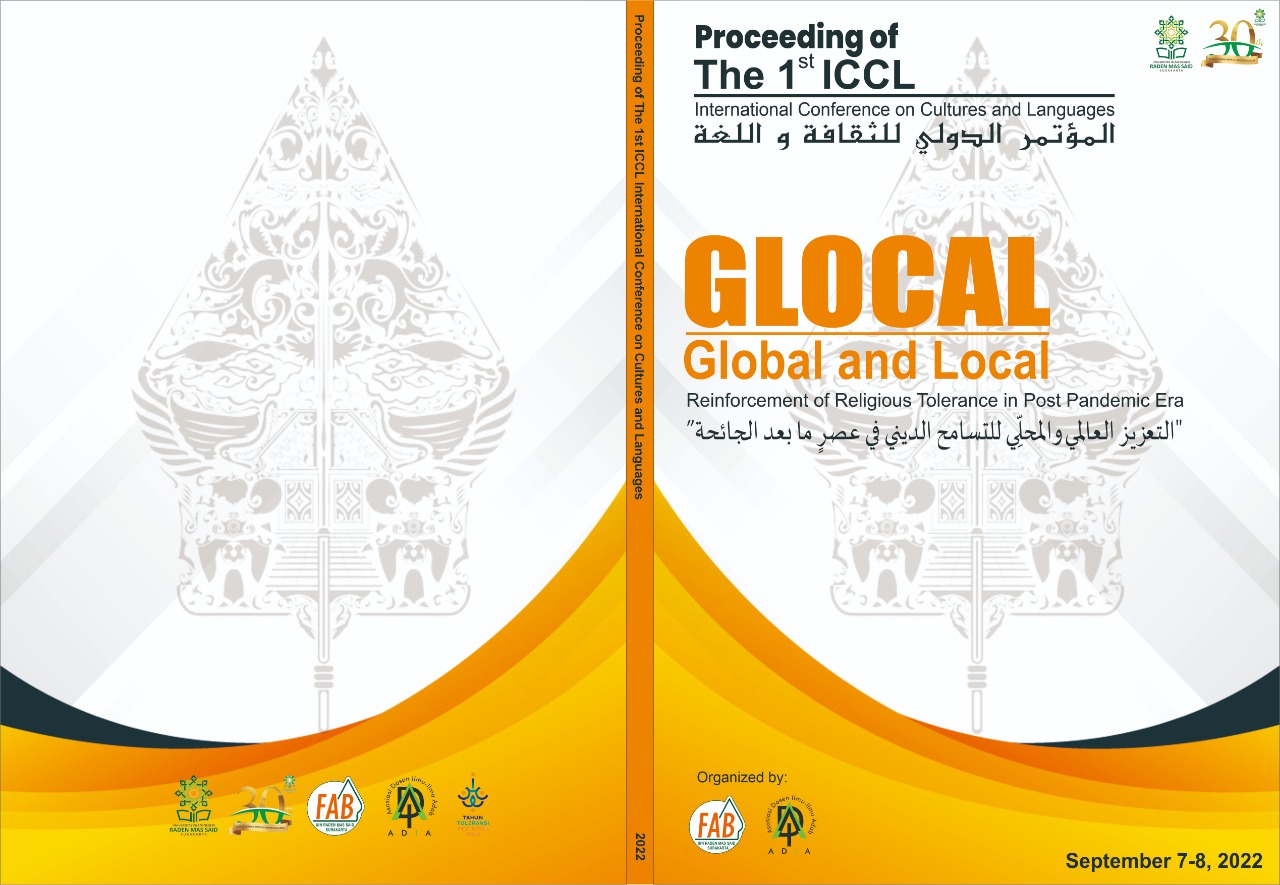 Downloads
How to Cite
Puspita, P. (2022). Religious Moderation Campaign Through Social Media. International Conference on Cultures & Languages (ICCL), 1(1), 699–707. Retrieved from https://ejournal.uinsaid.ac.id/index.php/iccl/article/view/5796