Preserving Religious Harmony: A Case Study of the Cermin Multicultural Elementary School in Alor, East Nusa Tenggara
Keywords:
inter-religion harmony values, multiculturalism, elementary education, diversity, Eastern Indonesia
Abstract
the vast migration and rapid growth of information technology have triggered concern over the threat to religious harmony in Indonesia. This condition motivated different parties to take part in preserving religious diversity, particularly in Alor. The case study in this area focuses on a multicultural elementary school called "Cermin" (Cerdas dan Beriman) and their effort to conserve religious harmony values in Alor. This study uses qualitative as a research method and descriptive analysis through interviews, documentation, and references study for data collection. The result has shown that the Cermin Multicultural Elementary School was consistent in implementing religious harmony values to their student. It can be seen from various activities carried out by the school every year. Although this school was owned by a Christian foundation, it does not limit the opportunity for other children from any religion and ethnicity to participate and study. Implementing local wisdom, such as the harmony between mountain and beach, offers a positive impact not only on growing harmony between diverse religions but also on various ethnic groups living in Alor. Students are taught about how to deal with diversity. The use of local wisdom as an approach to convey inter-religion harmony values is very useful because it is closer to the student's character.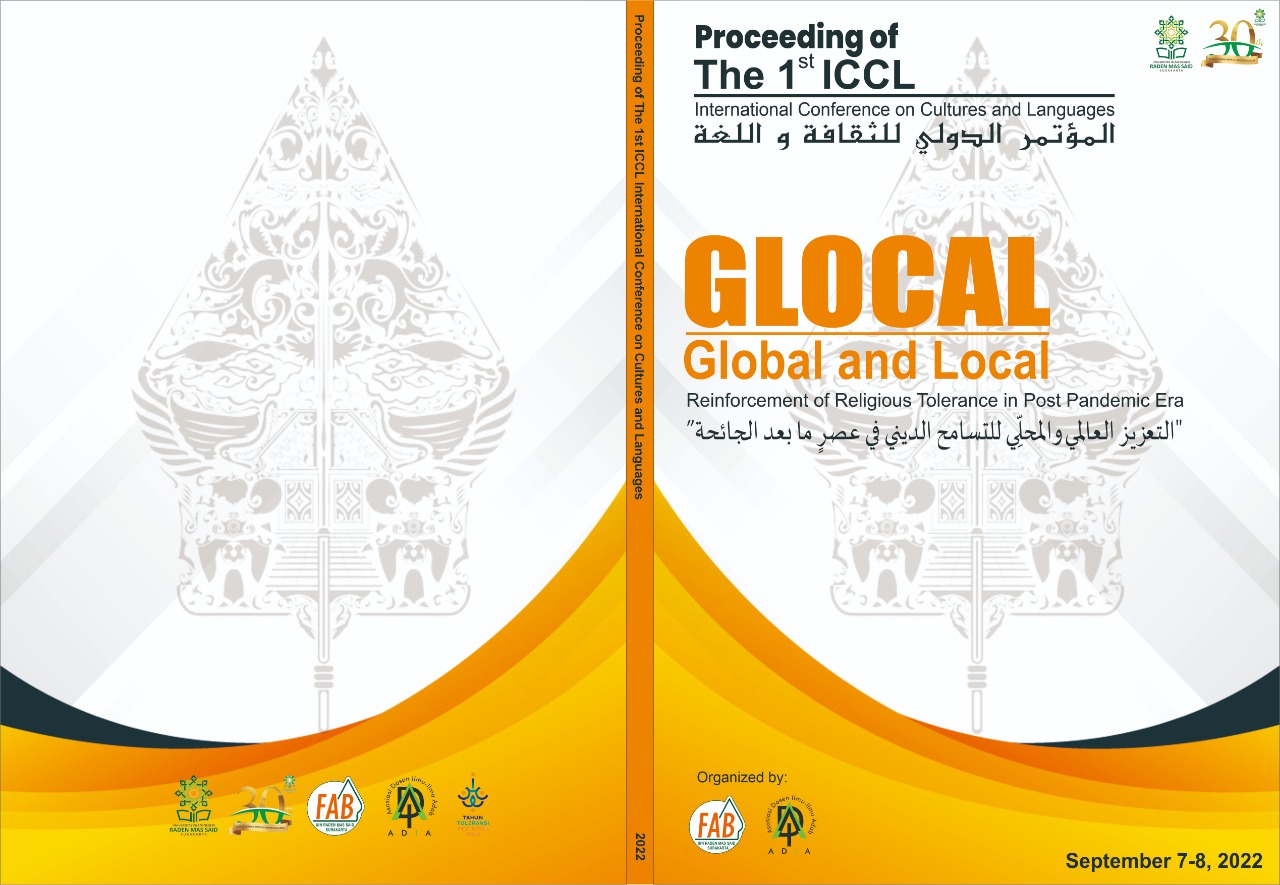 Downloads
How to Cite
Gede Agung, D. A. ., Saifullah, M. R. ., Berlian, A. ., & Adi Pangestu, I. G. N. . (2022). Preserving Religious Harmony: A Case Study of the Cermin Multicultural Elementary School in Alor, East Nusa Tenggara. International Conference on Cultures & Languages (ICCL), 1(1), 724–738. Retrieved from https://ejournal.uinsaid.ac.id/index.php/iccl/article/view/5799