MODEL OF "TEPO SELIRO" IN SUNAN KUDUS SPIRITUAL GUIDANCE AS THE IMPLEMENTATION OF RELIGIOUS MODERATION FOR MILLENNIAL SANTRI
Keywords:
Spiritual, Sunan Kudus Guidance, Religious Moderation.
Abstract
Religious moderation is one of the discourses that is often discussed in the last decade. This is the antithesis of violence, intolerance, terror, war, riots, hate speech, hoax news, and provocative issues, in the name of religion which is a source of vertical conflict that spreads to horizontal issues that cause hostility between people and groups. Those are the trigger for the occurrence of threats to the harmony of human life in the national and world context. Intolerance in religion is mostly influenced by a lack of true religious understanding, even though the Qur'an mentions that many moderate principles and attitudes can be applied in the national education system as well as pesantren. The purpose of this study is to examine the spirituality of Sunan Kudus teachings on religious moderation which is implemented for millennial students. This study uses a phenomenological approach and content analysis by collecting data through observation, interviews, and documentation. The findings in the study show that there is a strengthening of the value of religious moderation of Sunan Kudus teachings which can be applied to millennial santri, where this step is one of the efforts to strengthen religious moderation in practical life.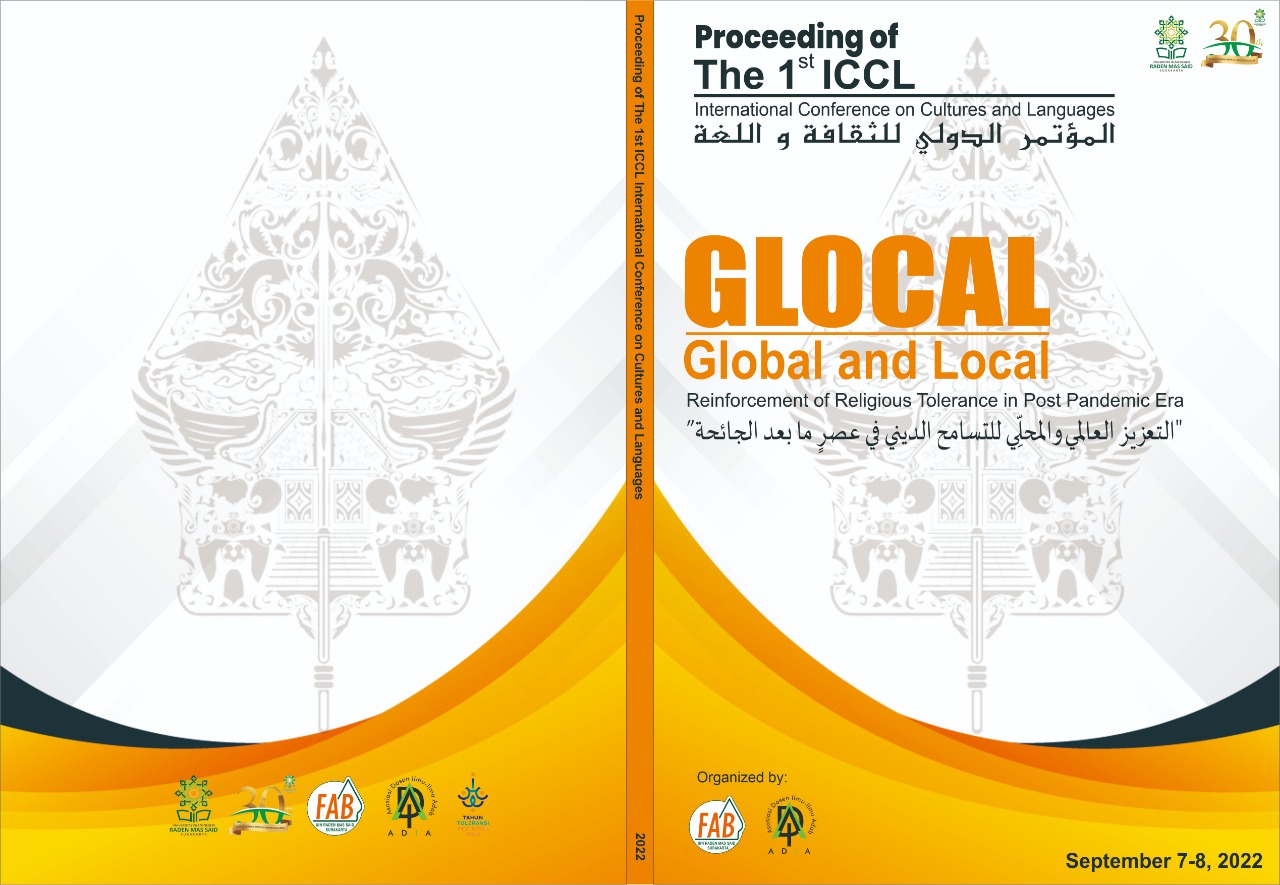 Downloads
How to Cite
Rozikan , M. . (2022). MODEL OF "TEPO SELIRO" IN SUNAN KUDUS SPIRITUAL GUIDANCE AS THE IMPLEMENTATION OF RELIGIOUS MODERATION FOR MILLENNIAL SANTRI . International Conference on Cultures & Languages (ICCL), 1(1), 739–748. Retrieved from https://ejournal.uinsaid.ac.id/index.php/iccl/article/view/5800