Religious Tolerance Limits: A Semiotic Linguistics Analysis of Al-Kᾱfirūn Chapter
Keywords:
religious tolerance limit lines, Qur'anic teachings, Indonesian issues
Abstract
This article aims to find the demarcation limit lines of religious tolerance from Surah al-Kafirun and response to some Indonesian issues. This study is based on an exploratory analysis of semiotic linguistic meanings of an al-Quran chapter of al-Kāfirūn as an intention to respond to Indonesian Issues regarding to the practices of religious greeting of the opening public speech, congratulating other religious celebrations, and Muslim students' singing performance and food sharing in the church as cases in point. This study finds that the religious tolerance limits are "the belief'' and "the rituals". Three activities are considered to go beyond the religious tolerance limits drawn from Q.S. al-Kāfirūn, namely: (1) compromising religious belief; (2) mixing religious ritual activities; and (3) imposing religion on others. These three are, among others, the measurement of the activities considered tolerance or intolerance.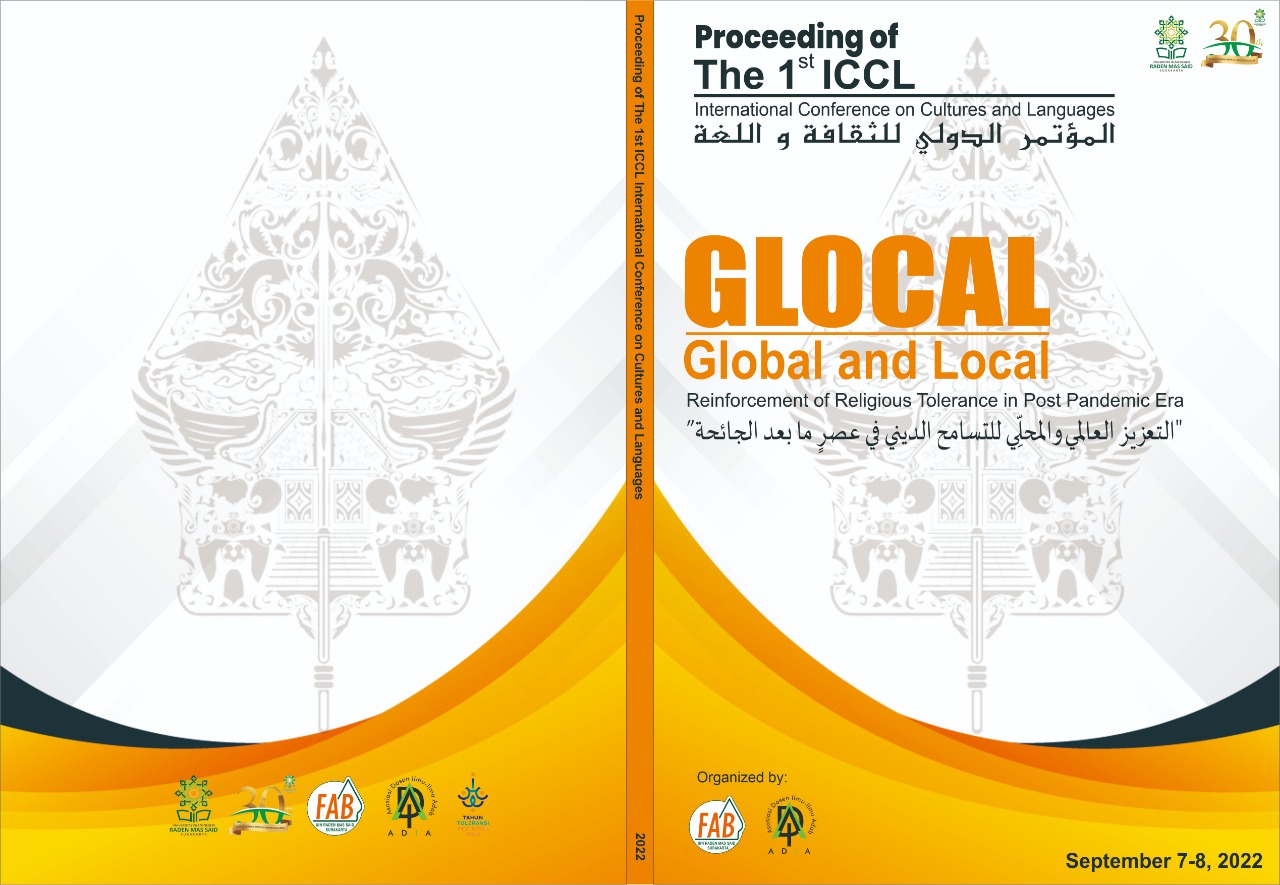 Downloads
How to Cite
Supardi, S. (2022). Religious Tolerance Limits: A Semiotic Linguistics Analysis of Al-Kᾱfirūn Chapter. International Conference on Cultures & Languages (ICCL), 1(1), 794–808. Retrieved from https://ejournal.uinsaid.ac.id/index.php/iccl/article/view/5804