ANALYSIS OF THE VALUES OF RELIGIOUS TOLERANCE CONTAINED IN THE GOVERNMENT INTEGRATED THEMATIC COMPANY BOOK IN THE FRAMEWORK OF CIVIC EDUCATION LEARNING
Keywords:
value, tolerance, religion
Abstract
This research analyzes the value of religious tolerance contained in an integrated thematic companion book for grade 2 within the scope of Civics Education learning based on Tillman D (2004) in Values Education for Young Adults. Risa Pratono's translation). Jakarta: Grasindo. This study uses a descriptive qualitative method with the instrument in the form of documentation. The data source used is a document: "Buku Penauntuk SD/MI Kelas 2 within the scope of Civic Education material". The results of the study indicate that a tolerance attitude is taught in the KD content that has been arranged in the book. Of course, the teacher is obliged to teach students the material that has been contained in it. The values of tolerance found include (1) peace is the goal; (2) tolerance is open and receptive to the beauty of difference; (3) tolerance respects individuals and differences; (4) tolerance is mutual respect for one another; (5) the seeds of intolerance are fear and indifference; (6) the seed of tolerance is love; (7) if there is no love, there is no tolerance; (8) who know to appreciate the goodness in others and situations have tolerance; (9) tolerance means dealing with difficult situations; and (10) tolerance for the discomforts of life by letting go, lighten up, and let others down.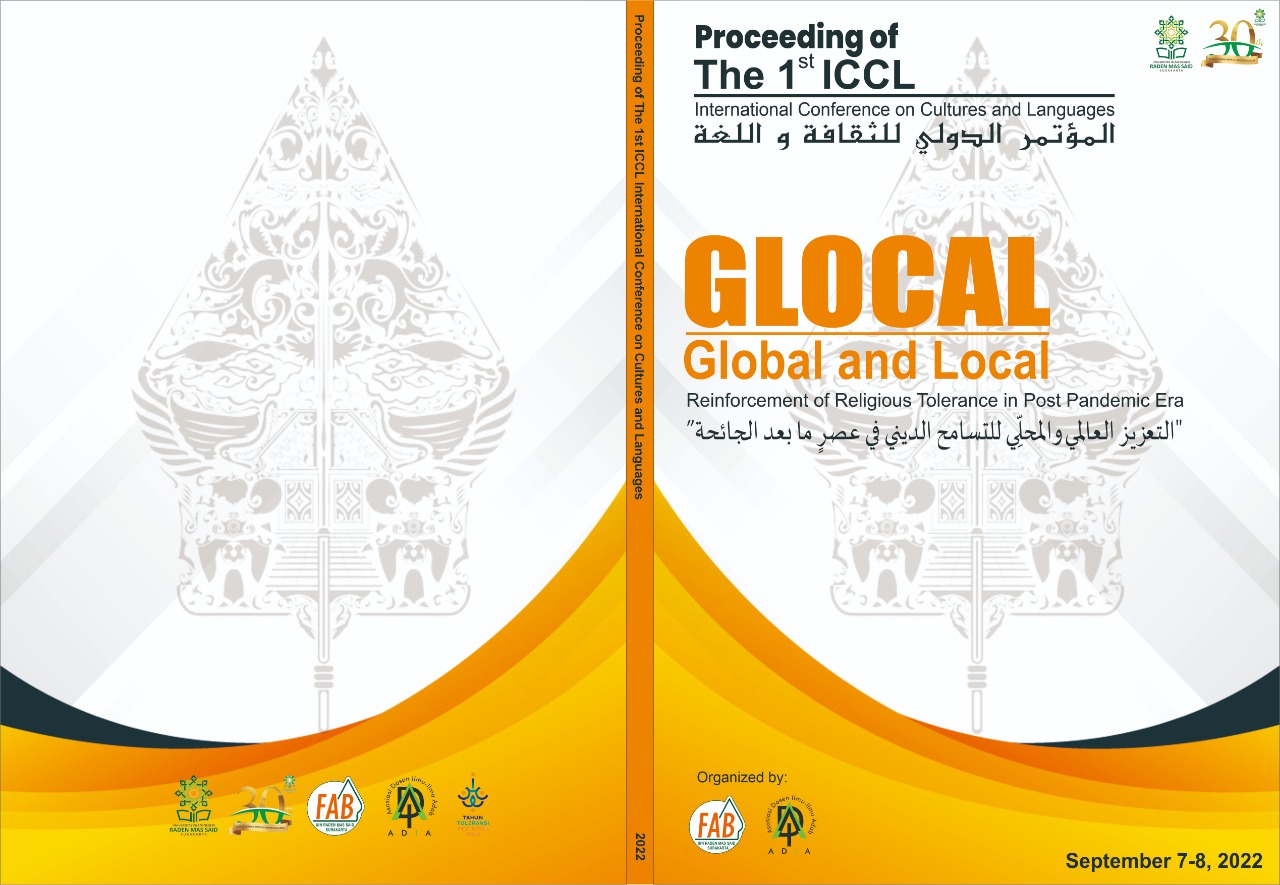 Downloads
How to Cite
Febriyanti , P. ., & Prasetyani , S. . (2022). ANALYSIS OF THE VALUES OF RELIGIOUS TOLERANCE CONTAINED IN THE GOVERNMENT INTEGRATED THEMATIC COMPANY BOOK IN THE FRAMEWORK OF CIVIC EDUCATION LEARNING . International Conference on Cultures & Languages (ICCL), 1(1), 832–839. Retrieved from https://ejournal.uinsaid.ac.id/index.php/iccl/article/view/5810