RELIGIOUS TOLERANCE IN MULTICULTURAL COMMUNITIES : ENGLISH LEARNING AMONG PAPUAN STUDENTS IN JAYAPURA
Keywords:
Religious Tolerance, Multicultural Communities, English learning
Abstract
This research discusses the phenomenon of the religious tolerance learning in multicultural communities : English among Papuan students, especially in the Jayapura university. Many tribes from various cultures have inhabited in the Jayapura city.  The purpose of this research was to find out and understanding the religious tolerance in multicultural communities in English learning  among Papuan students in University of Jayapura. The approach used was a quantitative approach with a descriptive method. The data collection technique used were observation, interviews, documentation study, with data collection tools in the form of observation, questioner, interview, and documentation. Research findings showed that the religious tolerance in learning English among Papuan students is quite high, it can be seen from the students did not discriminate in making friends even though different of ethnicity, beside that the students gave the time for prayer in each religion . Based on the observations, interviews and documentations that the researcher carried out proved that Papuan students and students of other ethnic community is good relation. They were able to show the creation of a mutual religious tolerance religion freedom. The existence of religion was not make a difference but it was a integrity of religious harmony.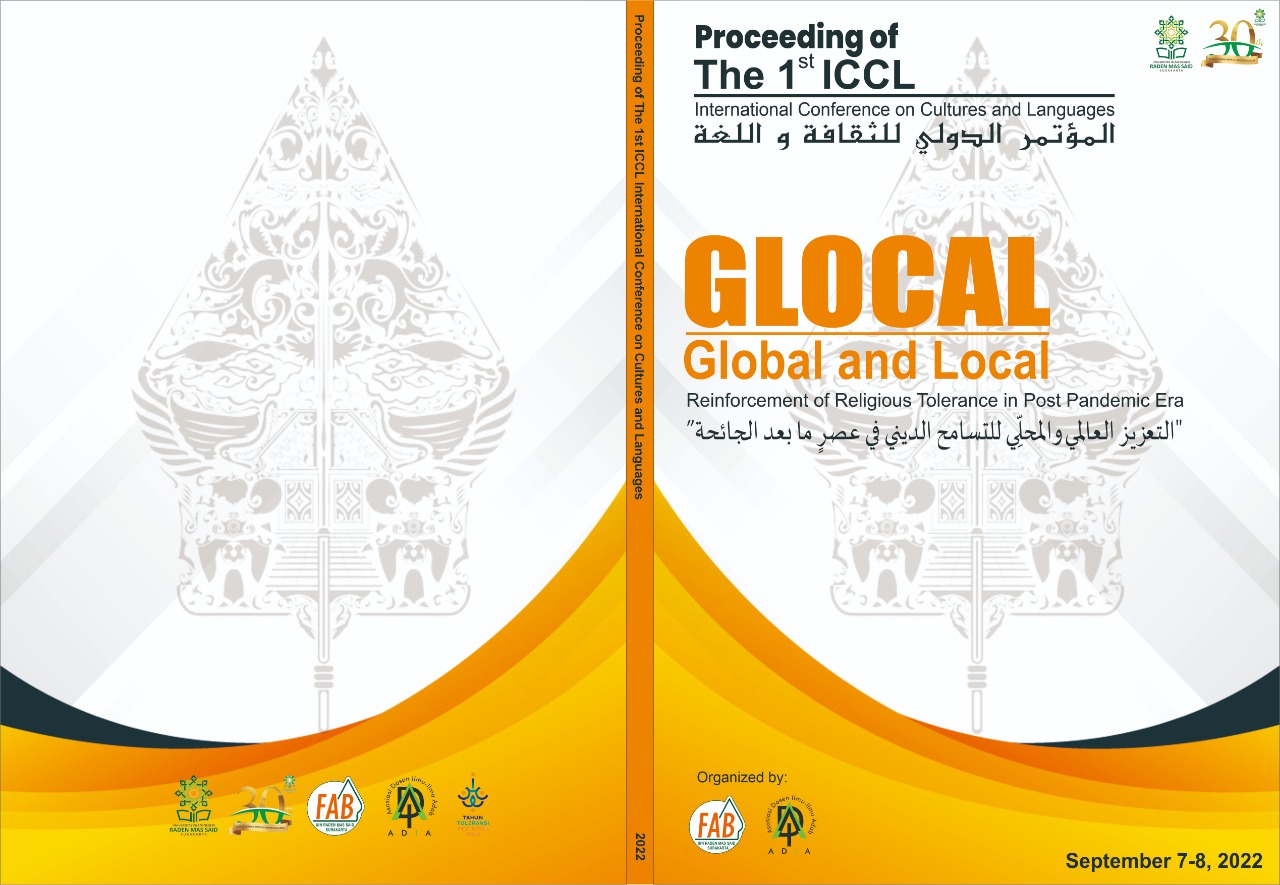 Downloads
How to Cite
Safitri, L. (2022). RELIGIOUS TOLERANCE IN MULTICULTURAL COMMUNITIES : ENGLISH LEARNING AMONG PAPUAN STUDENTS IN JAYAPURA . International Conference on Cultures & Languages (ICCL), 1(1), 864–871. Retrieved from https://ejournal.uinsaid.ac.id/index.php/iccl/article/view/5812