DISCOURSE MESSAGE OF MODERATION IN ARABIC BOOK MADARASA TSANAWIYA
Keywords:
Discourse, Message, Moderation, Language, Arabic
Abstract
The study of discourse moderation messages Discourse as a unified language unit which is realized in written form with a complete mandate. The messages conveyed in this study are represented by words and sentences related to values and science. The purpose of this study is to present the message of moderation. The study method in this study used a qualitative method with descriptive analysis with data sources from the Arabic language book Mts (Madarasa Tsanawiyah). The results of this study, namely the values of moderation in the Mts Arabic book are messages to be conveyed to students.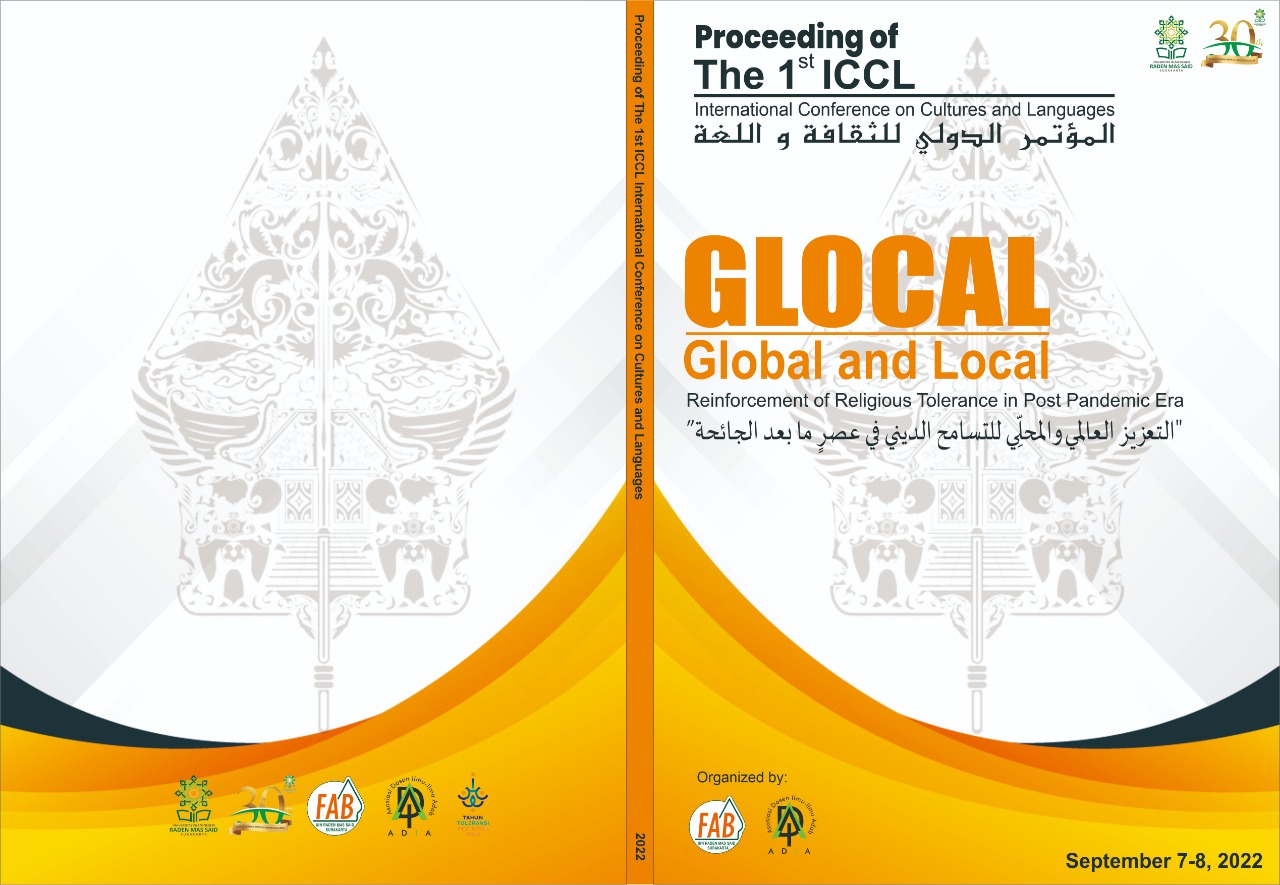 Downloads
How to Cite
Qosim, M. N. . (2022). DISCOURSE MESSAGE OF MODERATION IN ARABIC BOOK MADARASA TSANAWIYA. International Conference on Cultures & Languages (ICCL), 1(1), 903–912. https://doi.org/10.221212/iccl.v1i1.5814