"PERLAWANAN DARI DALAM KRATON" AJARAN KEPEMIMPINAN ASTHABRATA DALAM SERAT SRUTI JARWA PADA MASA PAKUBUWANA IX 1865 – 1871
Keywords:
Serat Sruti Jarwa, Pakubuwana IX, Asthabrata
Abstract
This study is a historical study of Javanese literary works which reconstructs the leadership of Pakubuwana IX 1865-1871. Through one of the literary works entitled Serat Sruti Jarwa Pakubuwana IX carried out a passive resistance to colonial existence in the Surakarta Hadiningrat palace. This study uses a historical research method that includes stages amongs search of topic, data source collection, source verification or criticism, interpretation, and the historiography stages. The results of this study indicate that Serat Sruti Jarwa at the time Pakubuwana IX succeeded in strengthening Pakubuwana IX's positioning and guarding it in the authority of Surakarta Hadiningrat palace. In general, one of the teachings which is contained in Serat Sruti Jarwa, namely the teachings of Asthabrata Pakubuwana IX regularly the mind takes a fight against all the influences brought by Dutch government since the end of the Java War in 1830, Pakubuwana IX as the highest authority succeeded in restoring the knight attitude of the royal servants of Surakarta. Besides that, Pakubuwana IX has also succeeded in bringing developments in government, including in the fields of politics, economics, laws, religions, developments, and Javanese literature.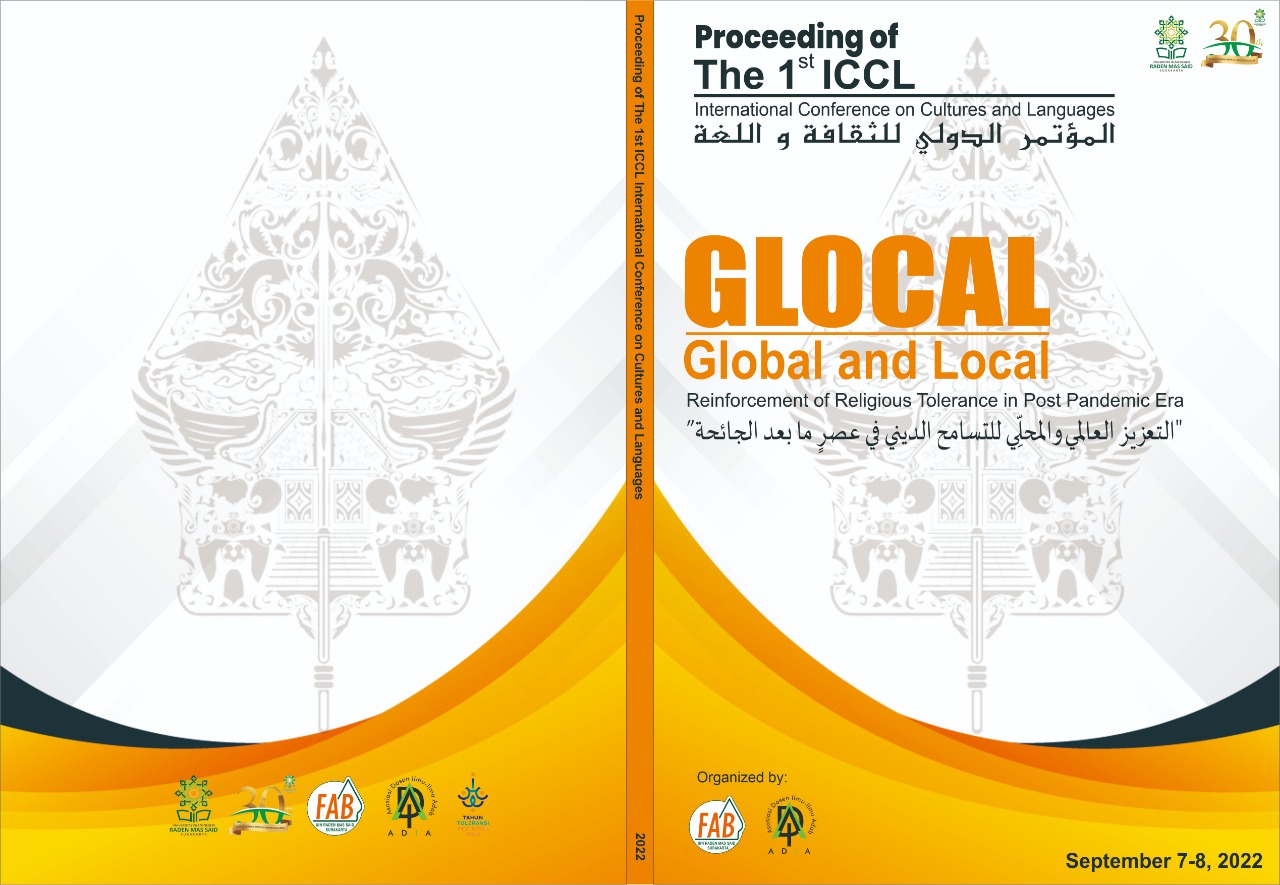 Downloads
How to Cite
Fahrizal, W. A., & Kusaeri, L. (2022). "PERLAWANAN DARI DALAM KRATON" AJARAN KEPEMIMPINAN ASTHABRATA DALAM SERAT SRUTI JARWA PADA MASA PAKUBUWANA IX 1865 – 1871. International Conference on Cultures & Languages (ICCL), 1(1), 982–1000. Retrieved from https://ejournal.uinsaid.ac.id/index.php/iccl/article/view/5817