THE JAVANESE SPIRITUALISM IN LANGUAGE SPELL OF WAROK PONOROGO
Keywords:
Spiritualism, Language, Spell, Warok, Ponorogo
Abstract
Warok is one of the central figures who are considered to have supernatural powers. Warok can not be separated from the world of Javanese spiritualism which is reflected in the use of language spell. This study aims to describe Javanese Spiritualism in the language of the Ponorogo warok spell. This research method is descriptive qualitative using ethnographic methods with ethnoscience analysis or the new ethnography. As a result, there are verbal and nonverbal expressions of warok language in reyog art activism. This spiritualism reflects the warok 's view of life in the form of a macrocosm of maintaining a good relationship with God, a microcosm of maintaining a good relationship with the natural surroundings .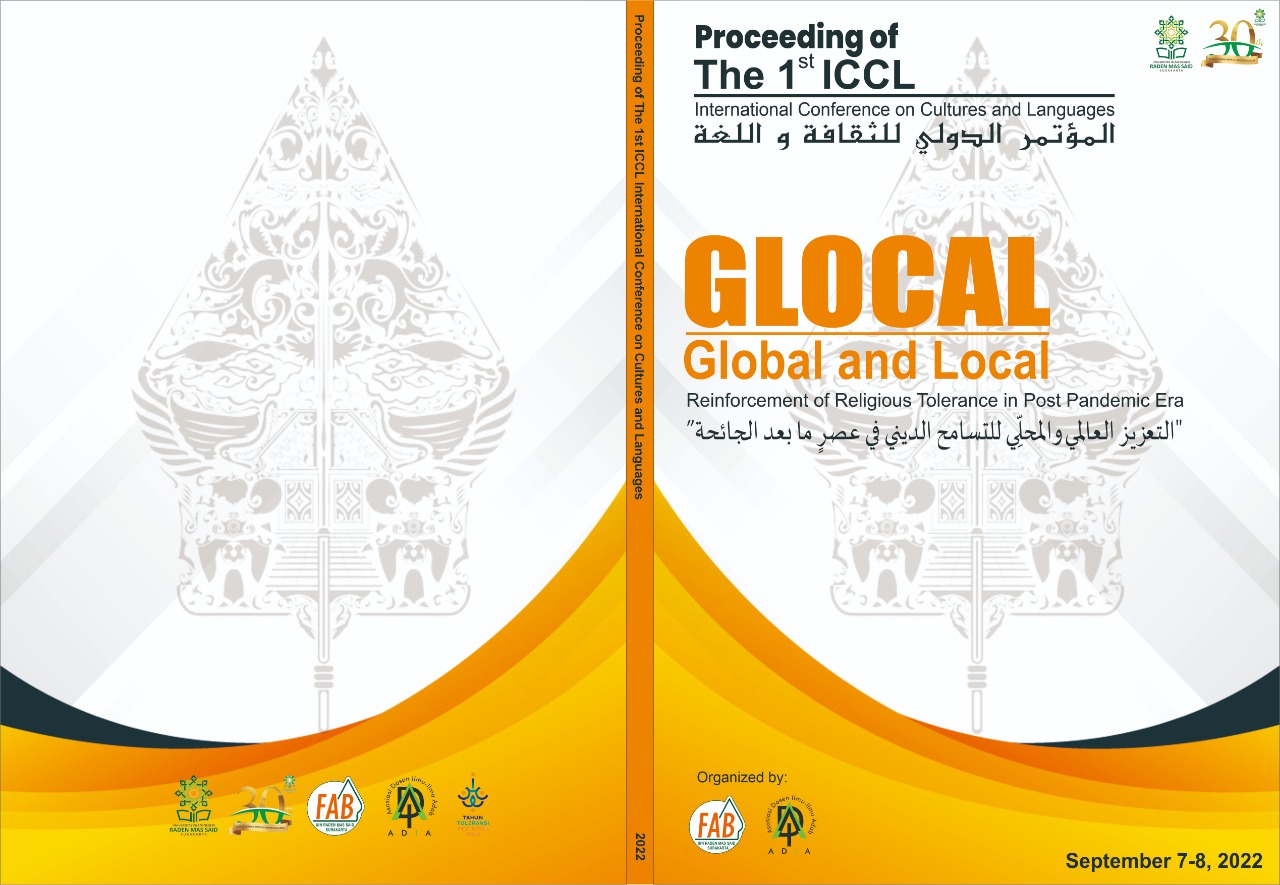 Downloads
How to Cite
Cendriono, N., & Sugianto, A. (2022). THE JAVANESE SPIRITUALISM IN LANGUAGE SPELL OF WAROK PONOROGO. International Conference on Cultures & Languages (ICCL), 1(1), 1021–1029. Retrieved from https://ejournal.uinsaid.ac.id/index.php/iccl/article/view/5820