The Workstation Method As An Indonesian Language Learning Innovation In The Application Of Religious Tolerance
Keywords:
tolerence, language learning, workstation
Abstract
There are two kinds of religious tolerance, namely tolerance for fellow believers and tolerance for followers of different religions. This tolerance can be found in the world of education. Even in the world of boarding schools or boarding schools. Schools, in this case Indonesian language learning materials, can apply the context of religious tolerance to texts read by students. The purpose of this research is to apply the work station method as an innovation in learning Indonesian in religious tolerance. Workstation is one of the developments of an integrative learning method that is applied so that the teaching and learning process is more enjoyable and the desired results are achieved. The research method uses descriptive qualitative data collection techniques in the form of questionnaires to students and teachers. The results of this study indicate a positive response from students and teachers. Teacher innovation in learning development is more creative and facilitates assessment. Students are better able to understand the material because they are introduced to various integrated learning methods. Tolerance in the group is very visible significantly because students are more able to respect the opinions of other groups.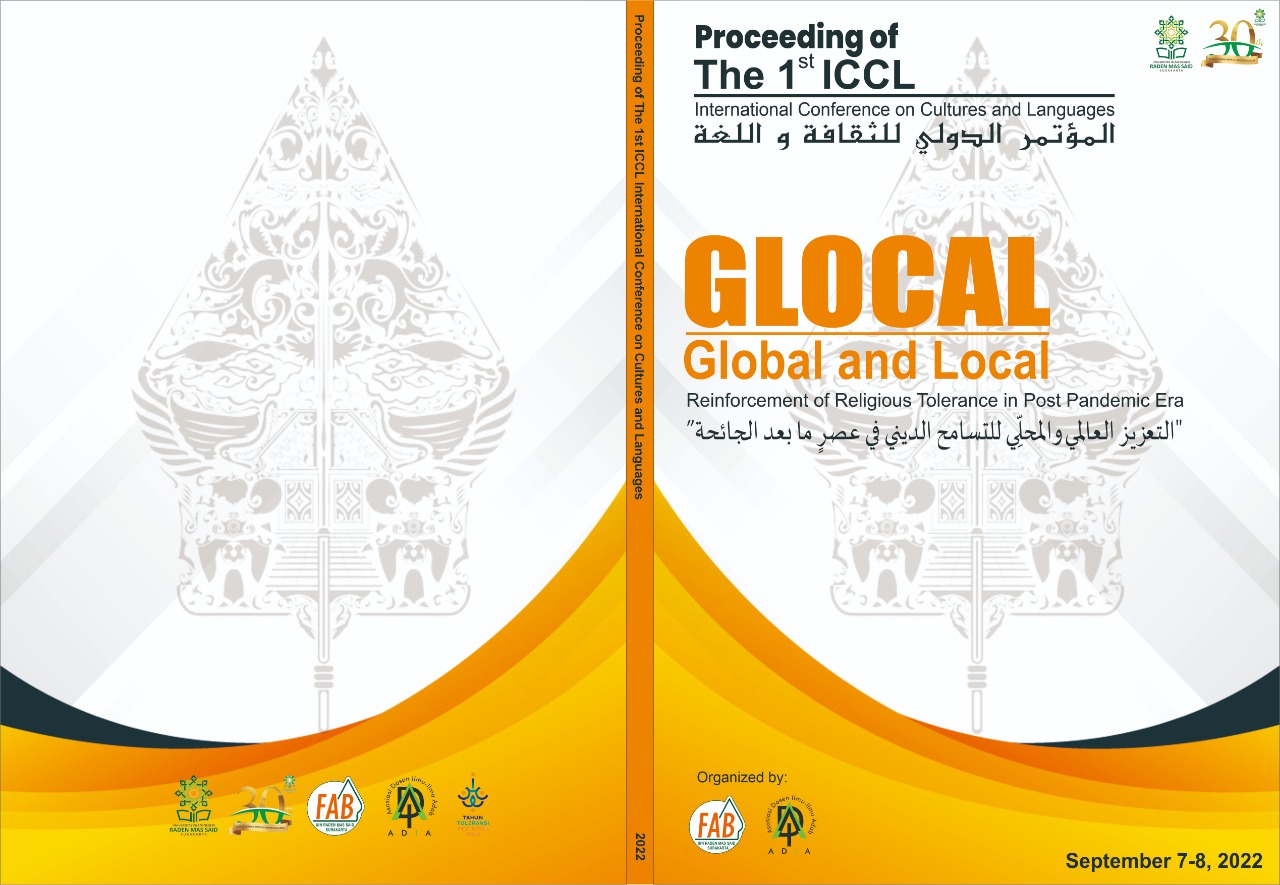 Downloads
How to Cite
Mulyawati, I. M. ., & Kusumaningrum, A. . (2022). The Workstation Method As An Indonesian Language Learning Innovation In The Application Of Religious Tolerance. International Conference on Cultures & Languages (ICCL), 1(1), 670–684. Retrieved from https://ejournal.uinsaid.ac.id/index.php/iccl/article/view/5794