About the Journal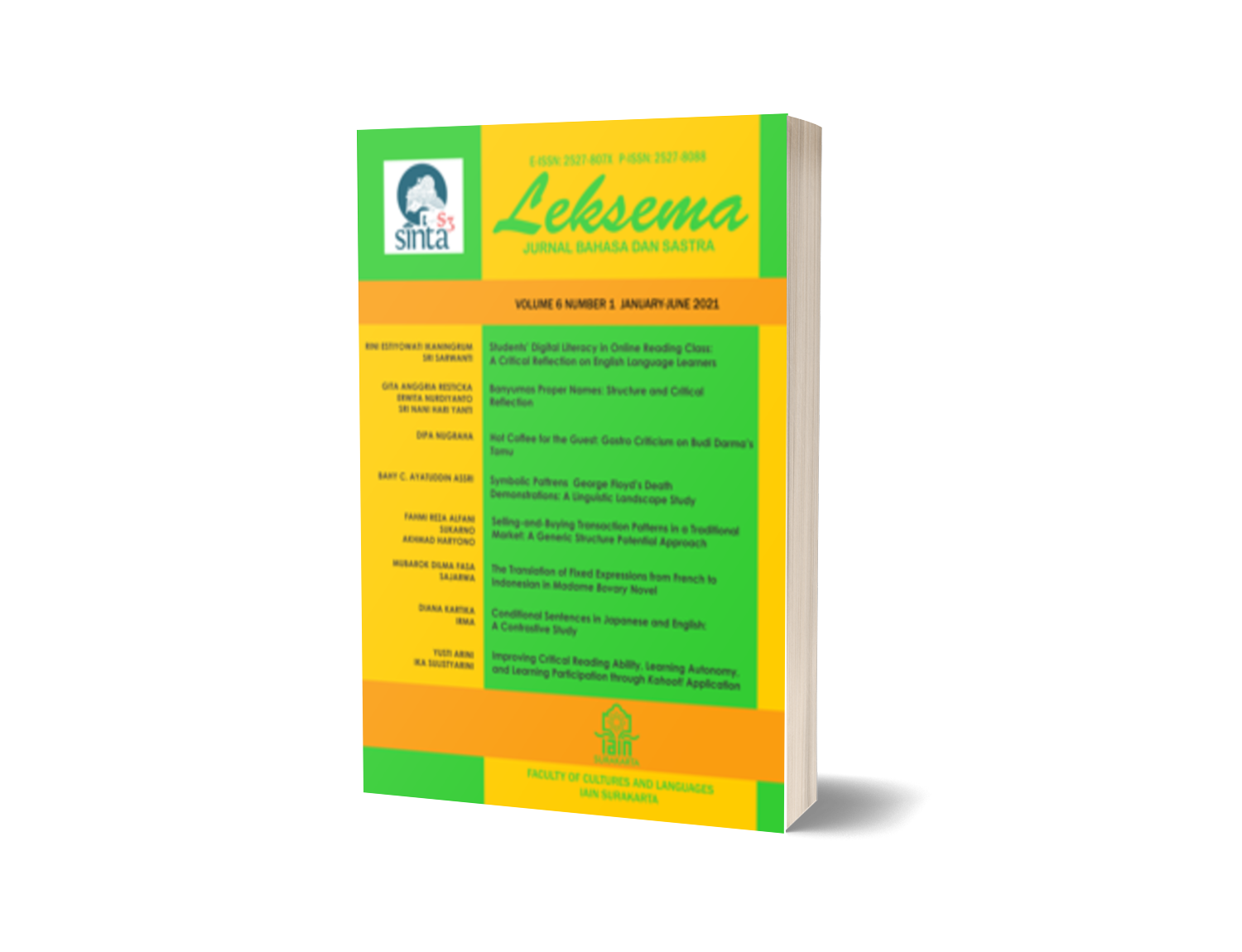 LEKSEMA: Jurnal Bahasa dan Sastra (Language and Literature Journal) is a double-blind peer-reviewed scholarly journal focusing on disseminating research results and conceptual works from language and literature fields of study by publishing them into scientific articles.
The linguistic subdisciplines under the scope of this journal among others are general linguistics, phonology, morphology, syntax, semantics, sociolinguistics, pragmatics, discourse analysis, applied linguistics, and all other specific studies related to linguistics. Meanwhile, literature subdisciplines covered by this journal include, but are not limited to, prosaic, poetic, and dramatic studies, as well as literary criticisms along with their subordinates. This journal is also open for publishing scientific works from interdisciplinary studies related to either language or literature subjects.
Since the publications of this journal are addressed to an international audience, the working language of the articles is English. However, the language as the subject of study can be from any language.
Leksema: Jurnal Bahasa dan Sastra is published by Faculty of Cultures and Languages IAIN Surakarta in cooperation with ELITE and ESAI. It is issued semi-annually every June and December by providing eight articles for each edition. Since 2018, this journal has been accredited nationally by achieving Sinta S3 grade.
Leksema: Jurnal Bahasa dan Sastra has been indexed by Google Scholar, Sinta, Garuda, ISJD Neo, Moraref, Crossref, ROAD, Worldcat, Dimensions, Scilit, BASE, Neliti, EuroPub, and Sherpa Romeo.
Academics, scholars, experts, and all those who have interests in developing language and literature studies are welcomed to participate by submitting their manuscripts to this journal.