ANALYSIS OF KARL MARX'S THOUGHT IN "VALUE, PRICE AND PROFIT" ON THOMAS KUHN'S SCIENTIFIC PARADIGM AND UMAR BIN KHATTAB'S FIQH OF ECONOMIC
Keywords:
Karl Marx, Thomas Kuhn, Umar bin Khattab, Value of Labor, Distribution
Abstract
This study examined the relationship between Karl Marx's thought and the concept of Thomas Kuhn's paradigm. The thought of Karl Marx employed in this article is a copy of Karl Marx's speech entitled "value, price and profit". The Karl Marx's thought was analyzed using the four phases of science development from Thomas Kuhn. Furthermore, the thought of Karl Marx was also reviewed in terms of Islamic Economics, particularly Umar bin Khattab's Fiqh of Economic. The methodology used in this research is a literature review with various references related to the issues raised. The results of the analysis present that Karl Marx's thought contained in the speech "value, price and profit" fulfill the four phases of science development from Thomas Kuhn. The thought of Karl Marx also possesses some similarities with the concept of distribution of Umar bin Khattab.
References
Al-Haritsi, D. J. bin A. (2003). Al-Fiqh Al-Iqtishadi li Amiril Mukminin Umar Ibn Al-Khattab. Zamakhsyari, Amuni Solihan. 2006. Pustaka Al-Kautsar: Jakarta.
Ballard, M. (1995). Value, Price and Profit. https://www.marxists.org/archive/marx/works/1865/value-price-profit/
Chan, A. (1998). Labor standards and human rights: the case of Chinese workers under market socialism. Human Rights Quarterly, 20(4), 886–904. https://doi.org/10.1353/hrq.1998.0036
Egels-Zandén, N., & Hyllman, P. (2007). Evaluating strategies for negotiating workers' rights in transnational corporations: The effects of codes of conduct and global agreements on workplace democracy. Journal of Business Ethics, 76(2), 207–223. https://doi.org/10.1007/s10551-006-9269-0
Engels, F. (2007). Tentang Das Kapital Marx. In editor: E. Cahyono (Ed.), Dey's Renaissance.
Farihah, I. (2015). Filsafat materialisme Kart Marx ( Epistimologi Dialectical and Historical Materialism ). Jurnal Ilmu Aqidah Dan Studi Keagamaan, 3(2), 431–454.
Georgescu-roegen, A. N., & Lecture, R. T. E. L. Y. (2012). American Economic Association The Economics of Production. Journal of Economics Perspectives, 26(3), 87–110.
Hasanah, I. (2020). NILAI TENAGA KERJA IBNU KHALDUN DAN KARL MARX ( Studi Komparasi Dalam Kitab Muqaddimah dan Das Kapital ). Jurnal Anwirul Ulum, 1(1), 72–89.
Hendrawan, D. (2017). Alienasi Pekerja Pada Masyarakat Kapitalis Menurut Karl Marx. Jurnal Filsafat Arete, 6(1), 13–33. http://journal.wima.ac.id/index.php/ARETE/article/view/1640/1503
Herr, H. (2019). Karl marx's thoughts on functional income distribution: A critical analysis from a keynesian and kaleckian perspective. European Journal of Economics and Economic Policies: Intervention, 16(2), 272–285. https://doi.org/10.4337/ejeep.2019.0047
Holmlund, B., & Zetterberg, J. (1991). Insider effects in wage determination. Evidence from five countries. European Economic Review, 35(5), 1009–1034. https://doi.org/10.1016/0014-2921(91)90002-Z
Kuhn, T. S. (1970). The Structure of Scientific Revolutions. In O. Neurath (Ed.), Dentistry today (Second Edi, Vol. 1). International Encyclopedia of Unified Science.
Lee, S. H., & Woo, B. (2021). IMF = I'M Fired! IMF Program Participation, Political Systems, and Workers' Rights. Political Studies, 69(3), 514–537. https://doi.org/10.1177/0032321720905318
Marx, K. (1887). Capital: A Critique of Political Economy. In Progress Publishers, Moscow, USSR. https://doi.org/10.4324/9781912282258
Marx, K. (1898). Value, price, and profit. https://doi.org/10.4324/9781315494258
McLeod, D. S. (2020). Thomas Kuhn - Science as a Paradigm. Simply Psychology. https://www.simplypsychology.org/Kuhn-Paradigm.html%0A%0A
Osmani, S. R. (1990). Wage determination in rural labour markets. The theory of implicit co-operation. Journal of Development Economics, 34(1–2), 3–23. https://doi.org/10.1016/0304-3878(90)90074-L
Singha Roy, N. (2020). Wage Rate: Is this Return to Education or Return to Physical Capability? Evidence from Rural India. Indian Journal of Labour Economics, 63(1), 99–117. https://doi.org/10.1007/s41027-020-00205-w
Smith, P., & Morton, G. (2006). Nine years of new labour: Neoliberalism and workers rights. British Journal of Industrial Relations, 44(3), 401–420. https://doi.org/10.1111/j.1467-8543.2006.00506.x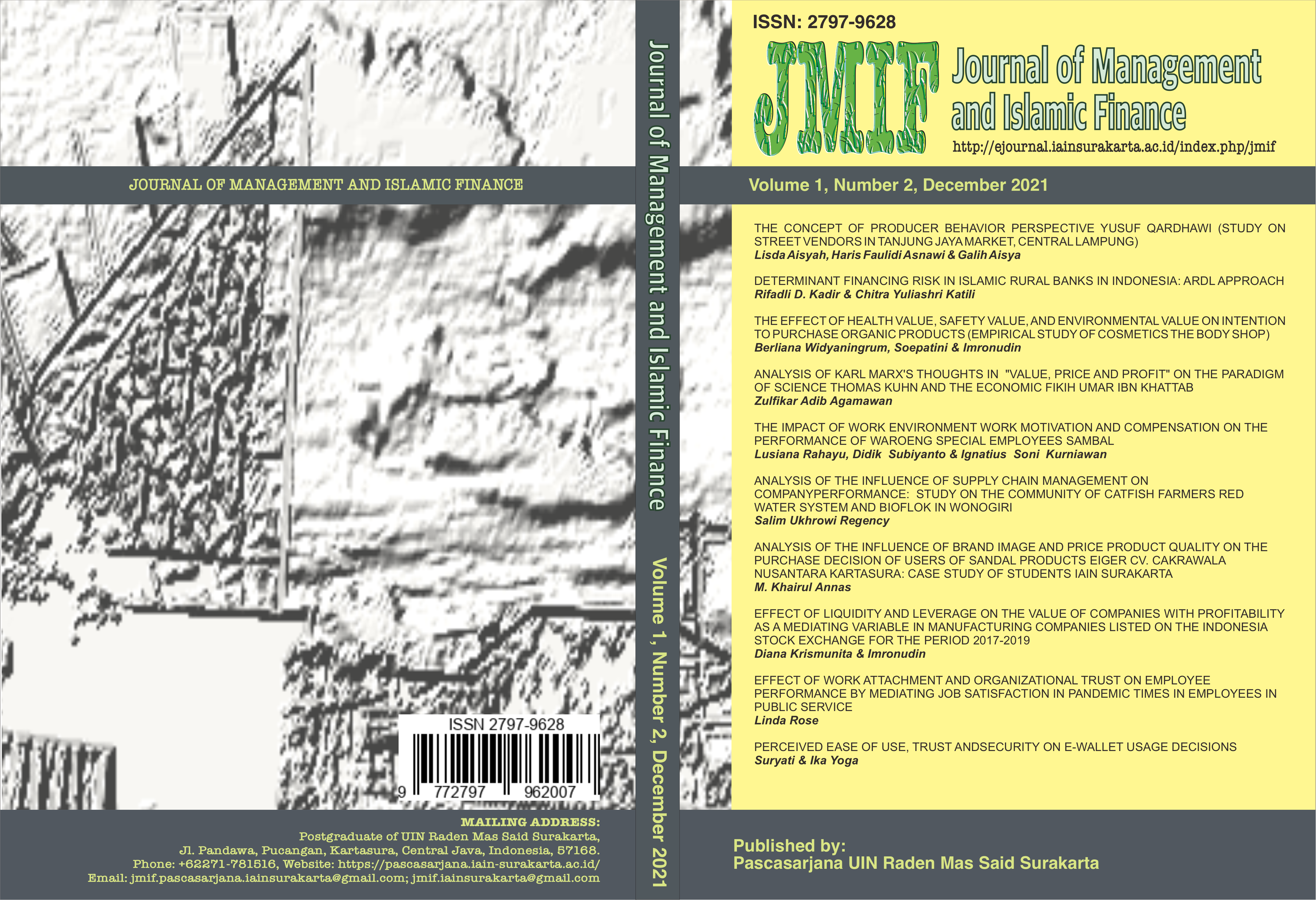 Downloads
License
Authors who publish with this journal agree to the following terms:
Authors retain copyright and grant the journal right of first publication with the work simultaneously licensed under a Creative Commons Attribution License that allows others to share the work with an acknowledgement of the work's authorship and initial publication in this journal.
Authors are able to enter into separate, additional contractual arrangements for the non-exclusive distribution of the journal's published version of the work (e.g., post it to an institutional repository or publish it in a book), with an acknowledgement of its initial publication in this journal.
Authors are permitted and encouraged to post their work online (e.g., in institutional repositories or on their website) prior to and during the submission process, as it can lead to productive exchanges, as well as earlier and greater citation of published work.